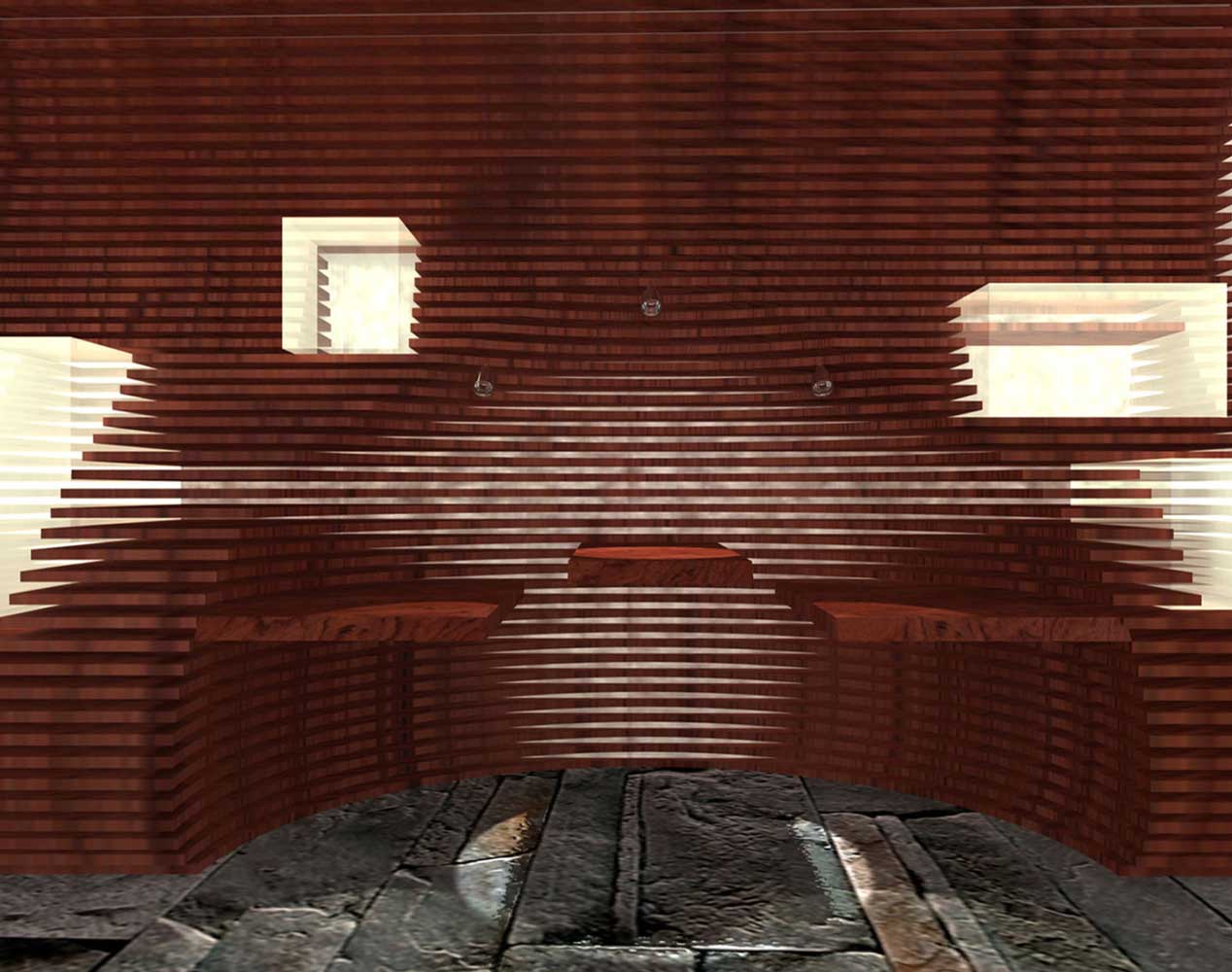 International Competition
Promoter: Subiaco Association Party
Location: Subiaco, Rome (Italy)
Role: Designer
Tipology: International Competition
Year: 2011
Awards: 2nd Prize and Special Mention
Tasks: Design, Survey
Phase Involved: Design Development, Coordination
Programs: AutoCAD, Photoshop, InDesign, 3ds Max, MS Project
The mnemonic recall created by the meanderings of the river Aniene is rooted in the city's culture as the river was the generator of life since the city's inception. The river's energy exploited by the paper mills and the paths that accompany the Aniene have taken different meanings over time.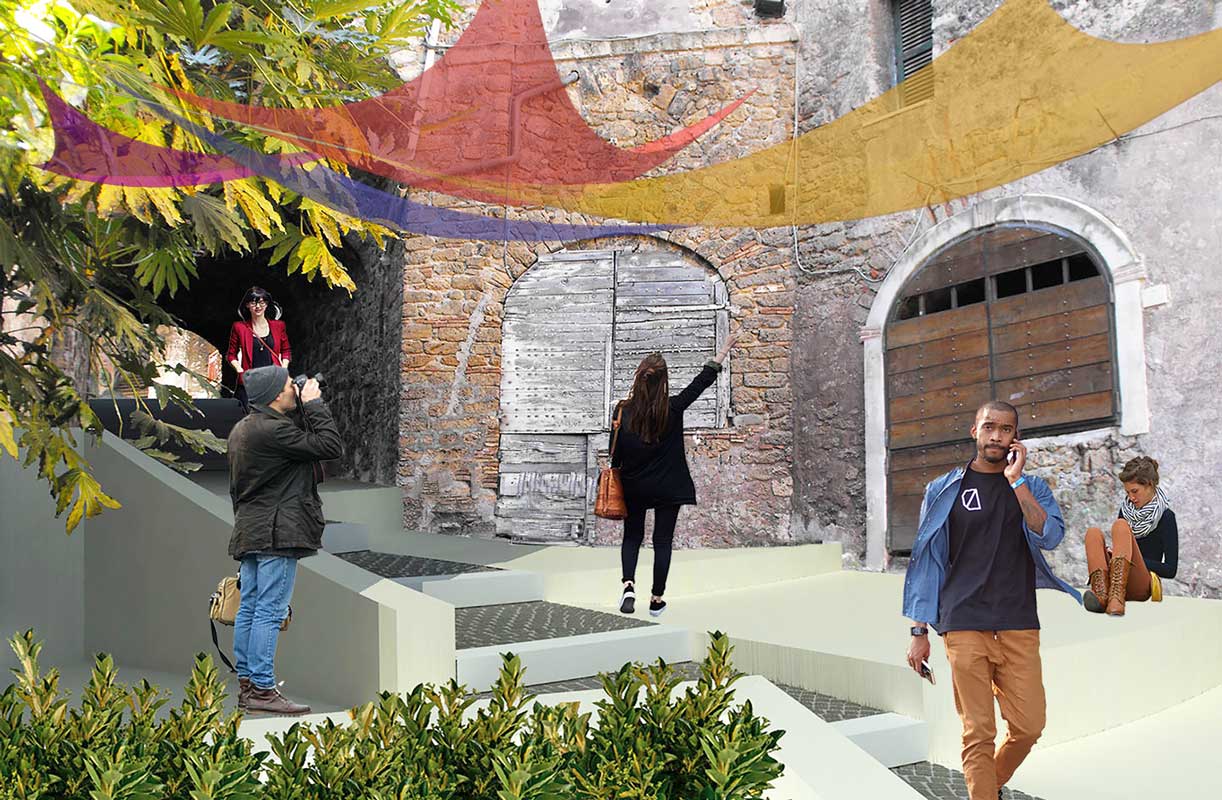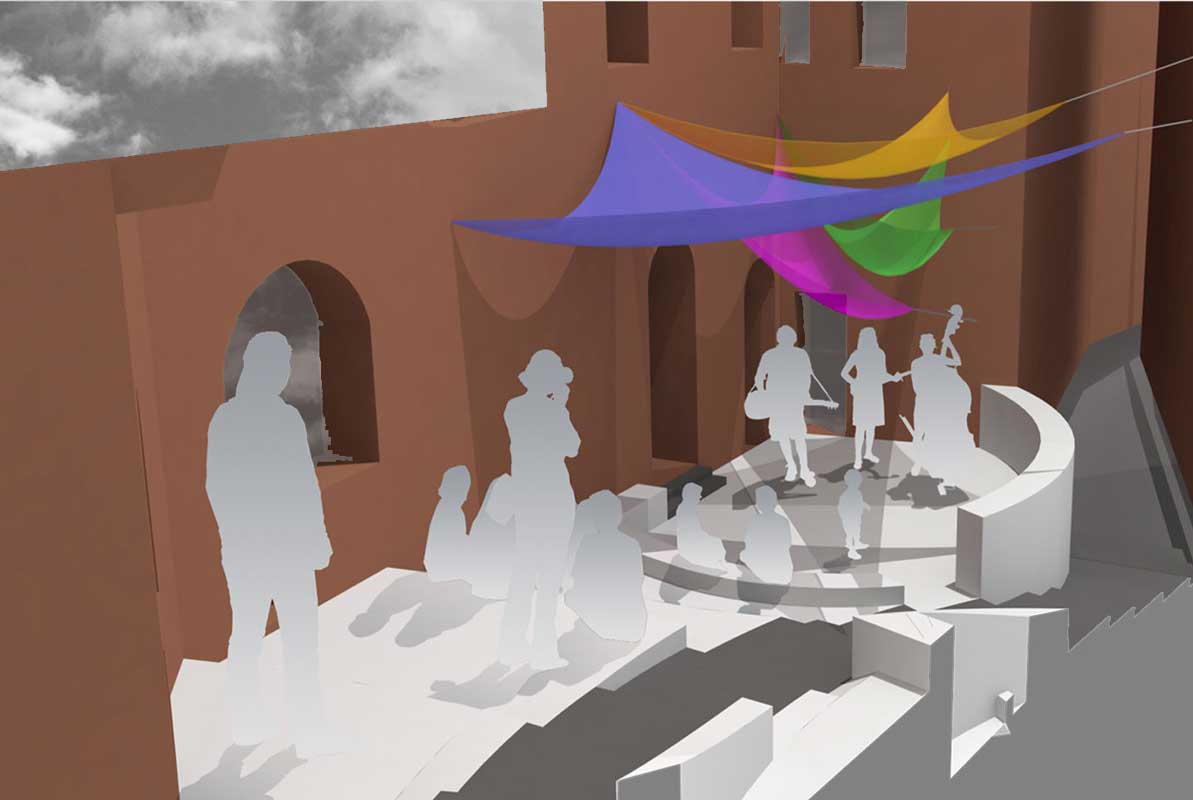 A curved generating line was used for the design of the interior woodwork and the exterior pedestrian pathway and plaza.
The plaza, used for theater plays and concerts, shapes the interior design of the ground floor optimizing its use for art exhibitions, book presentations and consultation, while excavating the wood and re-using wastes for the construction.