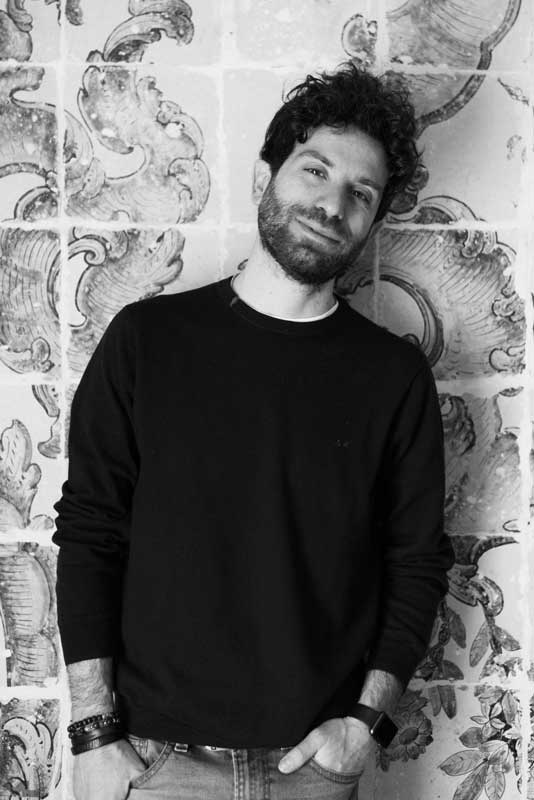 About DASH
Domingo Abrusci holds a Masters degree in Architecture and Construction Engineering from University La Sapienza in Roma. His work and Master's Thesis examine the re-use of space and the relationship between man and the environment, as nature intended. He was the Construction Manager for the execution of a new Armani flagship store in Milan's Fashion District, and also the Project Architect and Construction Manager for construction of a new Gucci store. He participated in International Competition of idea, and obtained second prize. He has also designed and overseen the construction of a private houses in Bari, Italy.
Since July 2016 he has been exploring the difference in US modus operandi as it pertains to design and construction documents, working closely with medical companies such as New York Presbytarian and Mount Sinai at firm Mascioni & Berhmann Architecture in New York City.
In 2018 he returned to the retail field, to work with brands including: Woolrich, Herno, Moleskine, Technogym, and Peserico.
In 2019 he became a Store Designer, Project Manager for EU store development at Ralph Lauren NYC, before moving to Fendi as a Store Planning, Project Manager in 2020.
In 2020 after the pandemic hit the world, He co-founded the Illuminate Cities Project with the Urban Planner Alexandra Payne. The project is focused to improving cities through data exploration, art, design and engagement. The goal is to use public information in creative ways to explore, understand, envision and create more resilient cities.
---
Collaborator
Marco Falsetti, Architect and Ph.D., is Postdoctoral Researcher and Adjunct Professor at the Sapienza University of Rome.
Alexandra Payne, Urban Planner + Policy consultant. Amplify Planning, Co-Founder of Illuminate Cities, Planting Seeds of Hope.
LinkedIn
Riccardo Ruzzo, Architect and rendering specialist
LinkedIn
rarchitettura.com
Valentina Labellarte, Photographer. Founder of Pastel studio and Valentina Labellarte Photographer
valentinalabellarte.com
pastelstudio.it
Instagram
Stefania Di Gioia, Artist, Painter. Founder SD Art
stefaniadigioia.com
Instagram
---
Photo credit: Valentina Labellarte