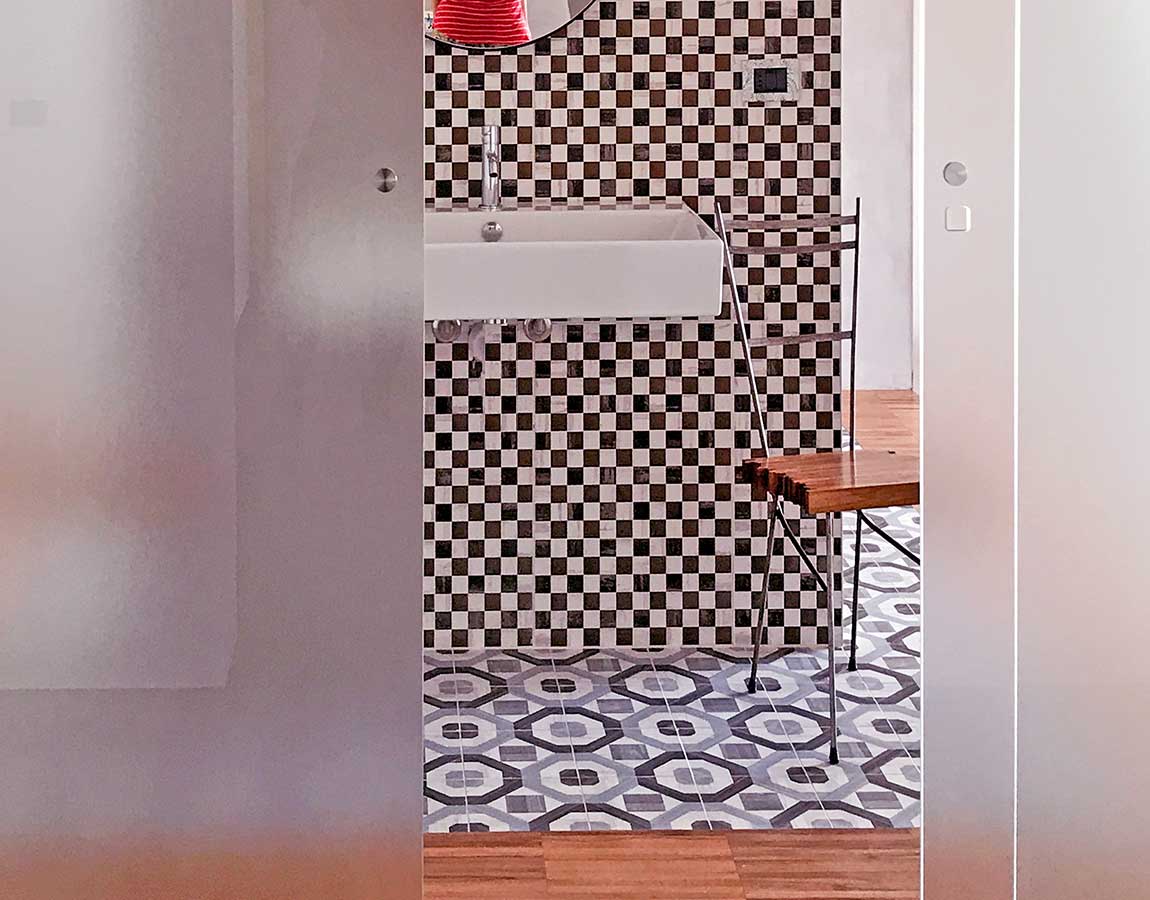 House II
Client: Private
Location: Bari (Italy)
Role: Designer, Project Manager
Tipology: Residential
Year: 2018
Design: Domingo Abrusci
Tasks: Design, Construction Document
Phase Involved: Design, Project Management
Programs: AutoCAD, 3ds Max, MS Project
THE LIGHT
Due to the uncommon Mansard-style roof of this house, use of natural light was central to the design of the project. To maximize the spread of daylight through the house, design included a skylight and specially designed glass walls for the internal bathroom, to ensure each room received natural morning light.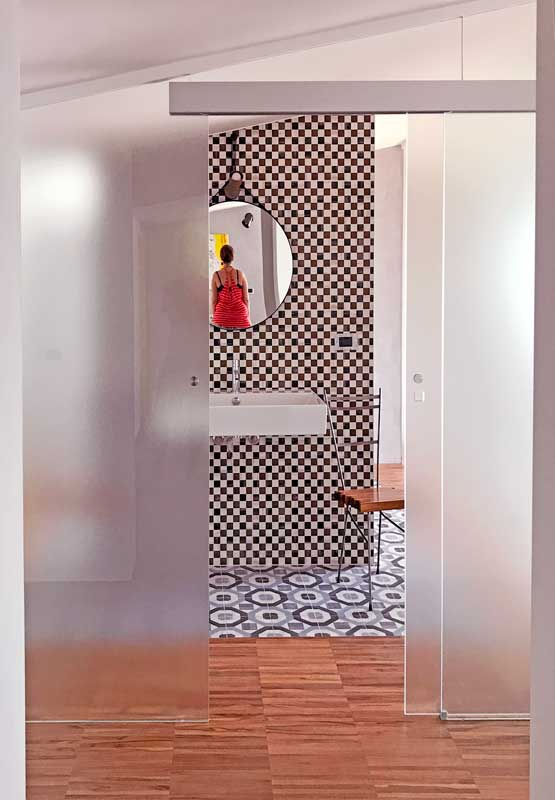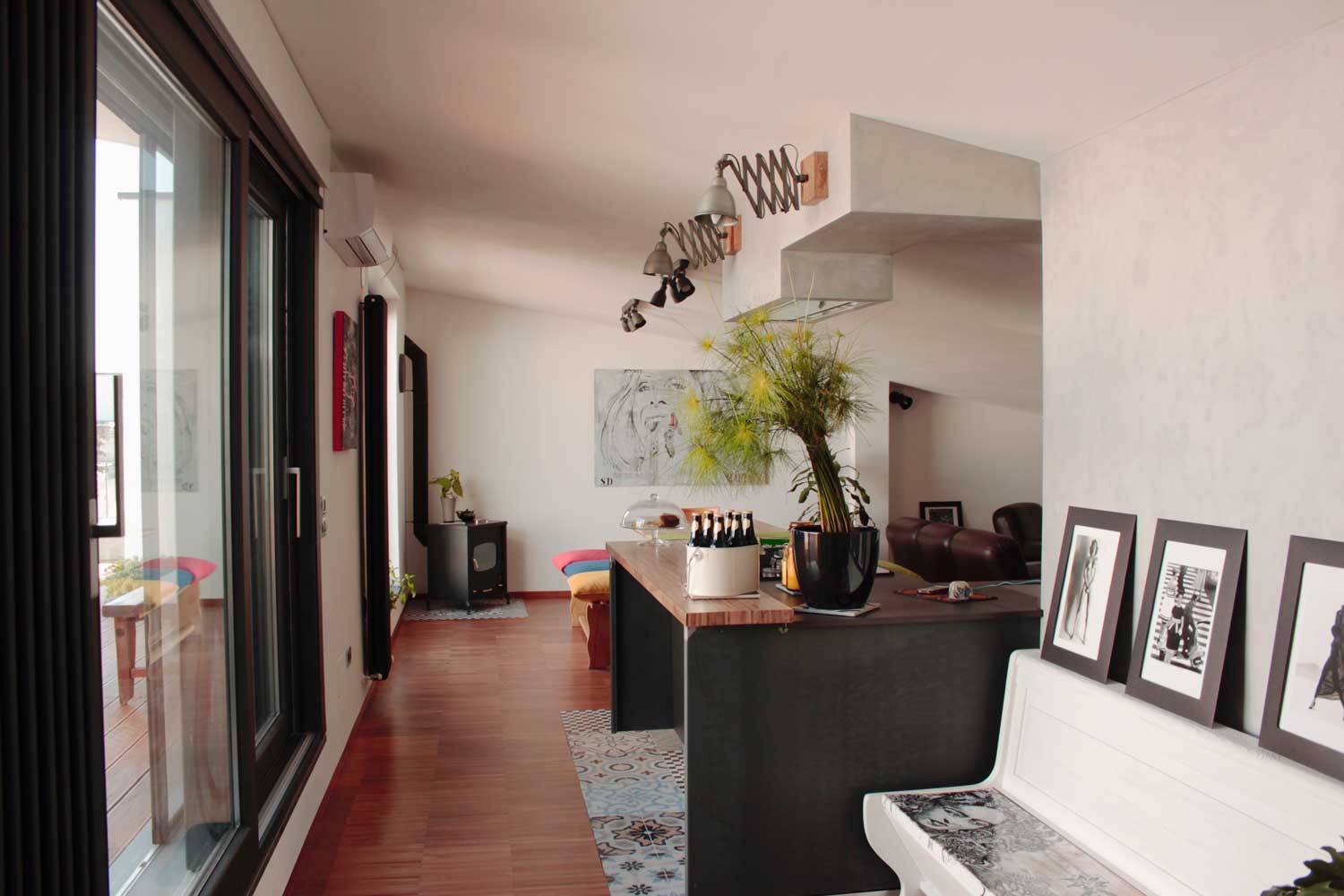 THE STYLE
The use of the brassed black metal combined with the wood and detailed ceramic tiles recall the Mediterranean style that is mixed with industrial style the artist want recreate.
The big windows give you the necessary natural light for the Mansard style which initially left  only a single wall to the exterior, and thus a single source of light.