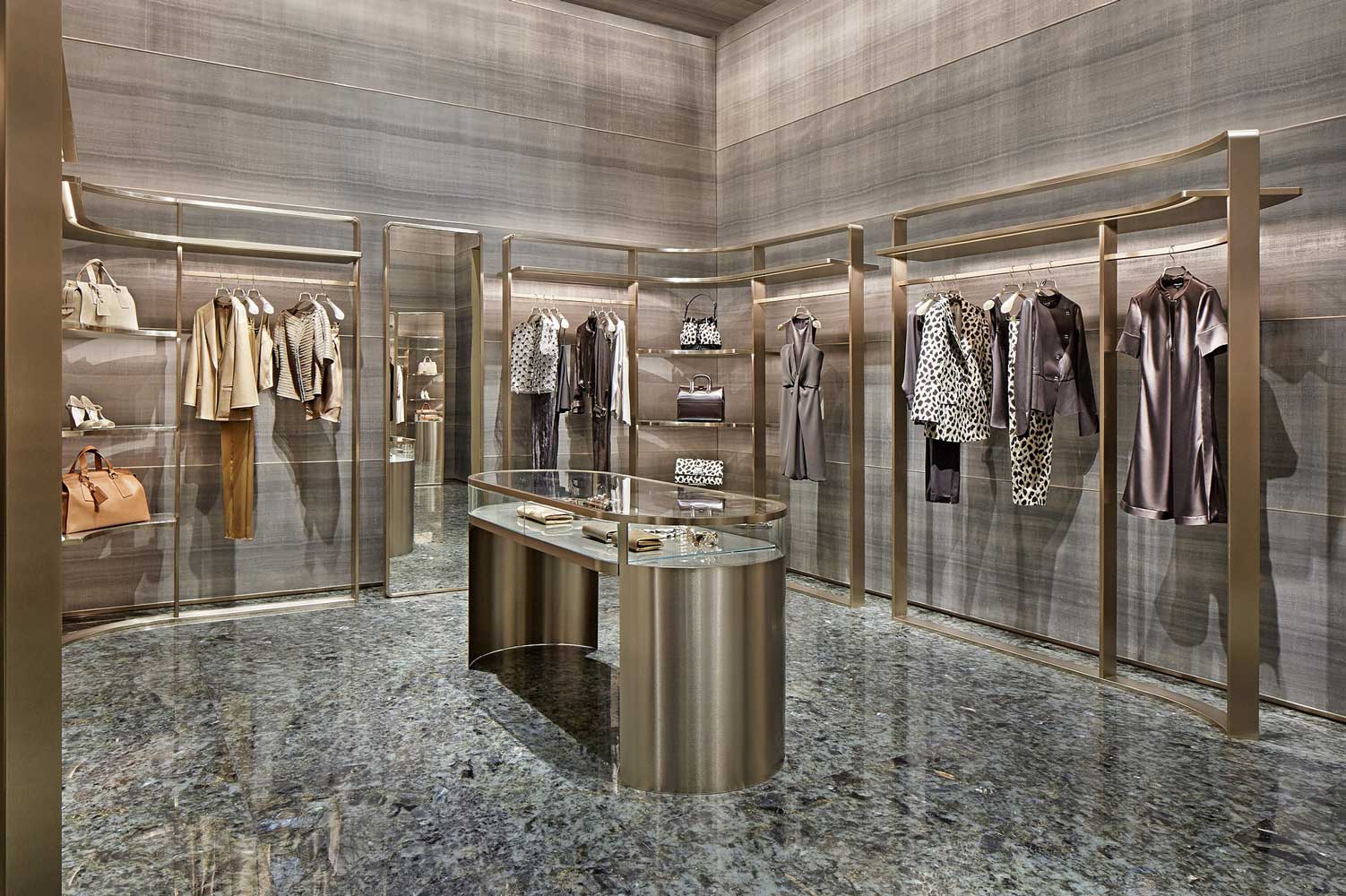 Armani Flagship Store
Client: Giorgio Armani
Location: Via Montenapoleone 2, Milan (Italy)
Role: Construction Manager
Tipology: Luxury Retail
Year: 2015
Tasks: Site Work Coordination, Team Coordination, Construction Document, Survey
Phase Involved: Construction Management, Construction Administration
Programs: AutoCAD, Rhinoceros, Excel, MS Project
When you think about fashion, designer Giorgio Armani comes to mind immediately. Not only his fashion design but also his interior retail design around the world.
The Flagship Store in Milan was an exceptional example of design in celebration of his 40th anniversary in fashion. Designed with the site in mind - the most famous fashion neighborhood of the world - the entirety of its ideation and creation were custom designed and made.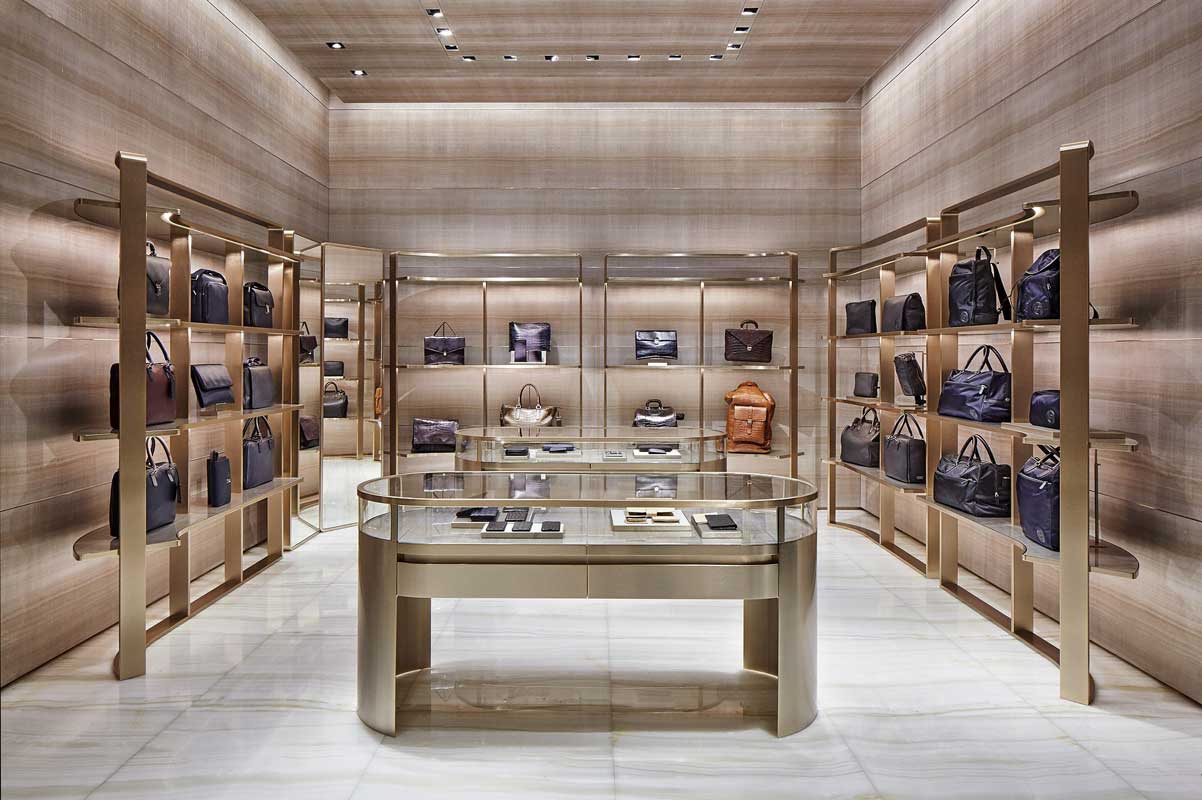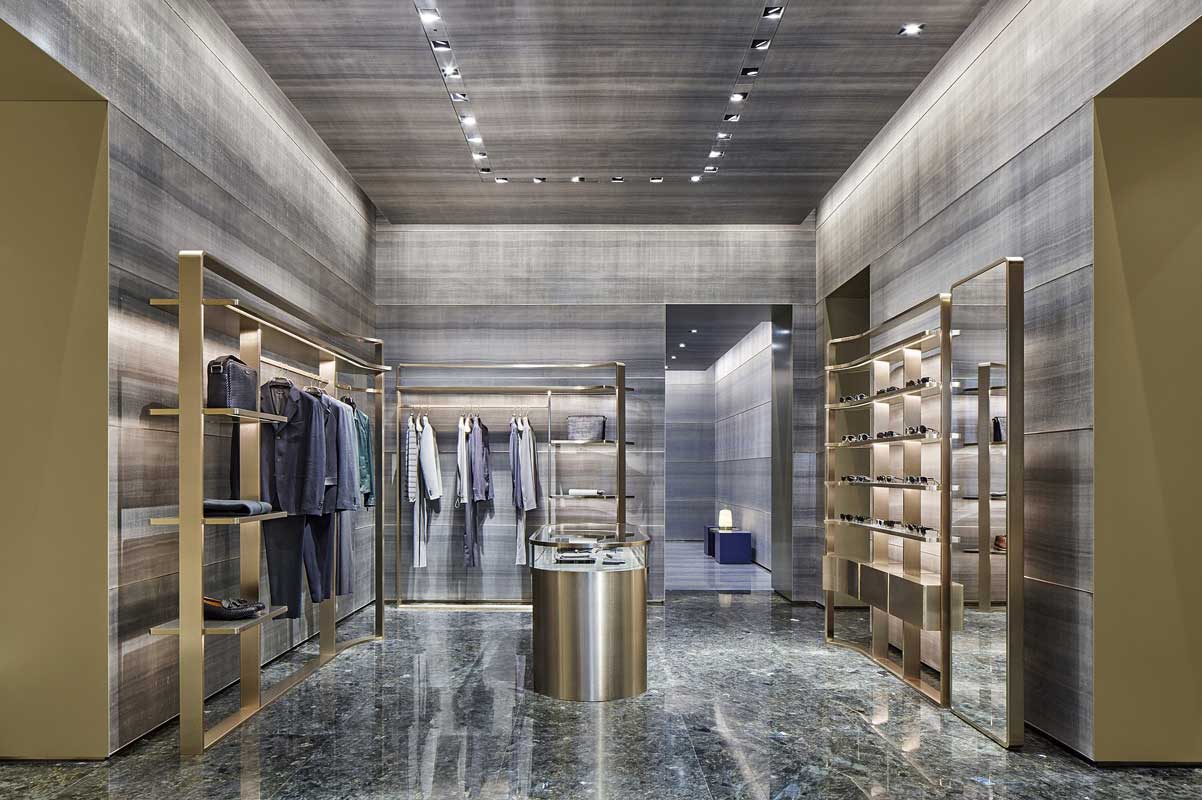 Each room was designed with a different style of marble and the wall were covered with silk to mirror  the color of the floors.
The platinum laminate millwork was designed specifically for this store to make the site unique.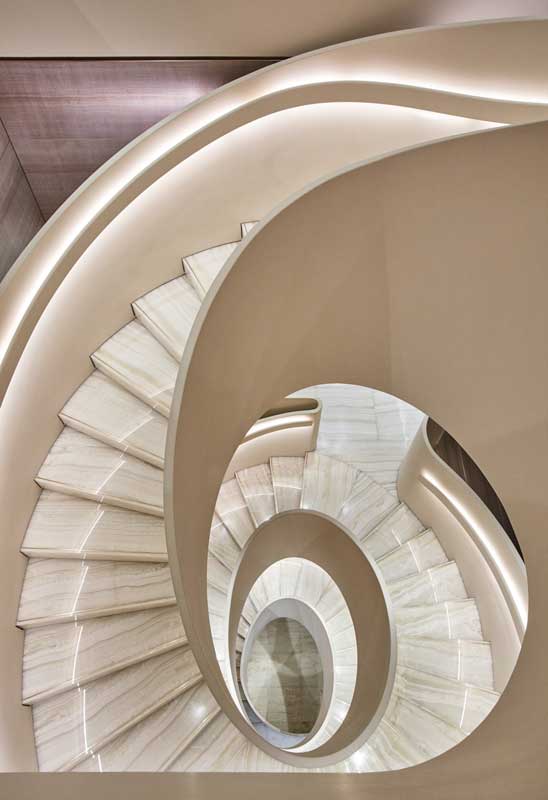 Helical Stair
The stairs are in onyx marble lighted by led lighting. The helical is in iron covered in wood and painted to match the marble and the walls.
Construction Phase of the Stair
Main structure in iron pressed and folded from manufacturer, welded on site. Threads and risers transported separately and welded on site. During a third phase the entire stair was clad in in painted wood.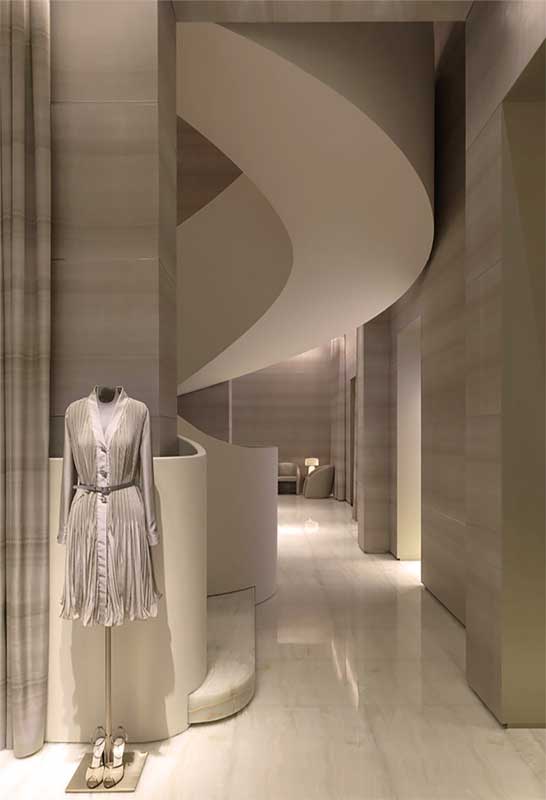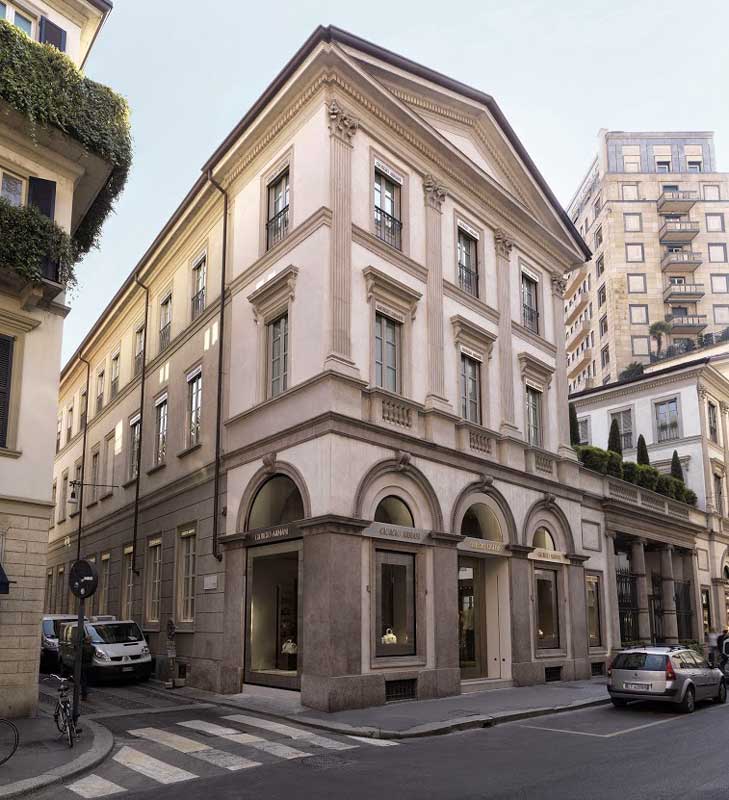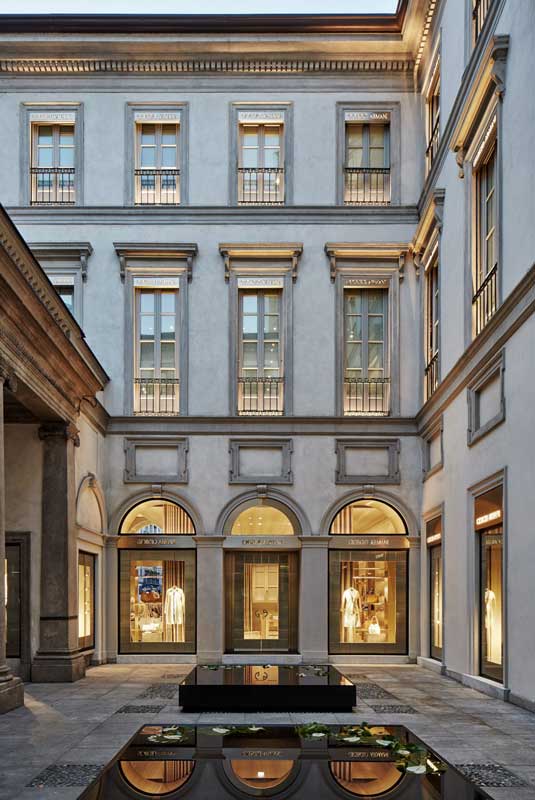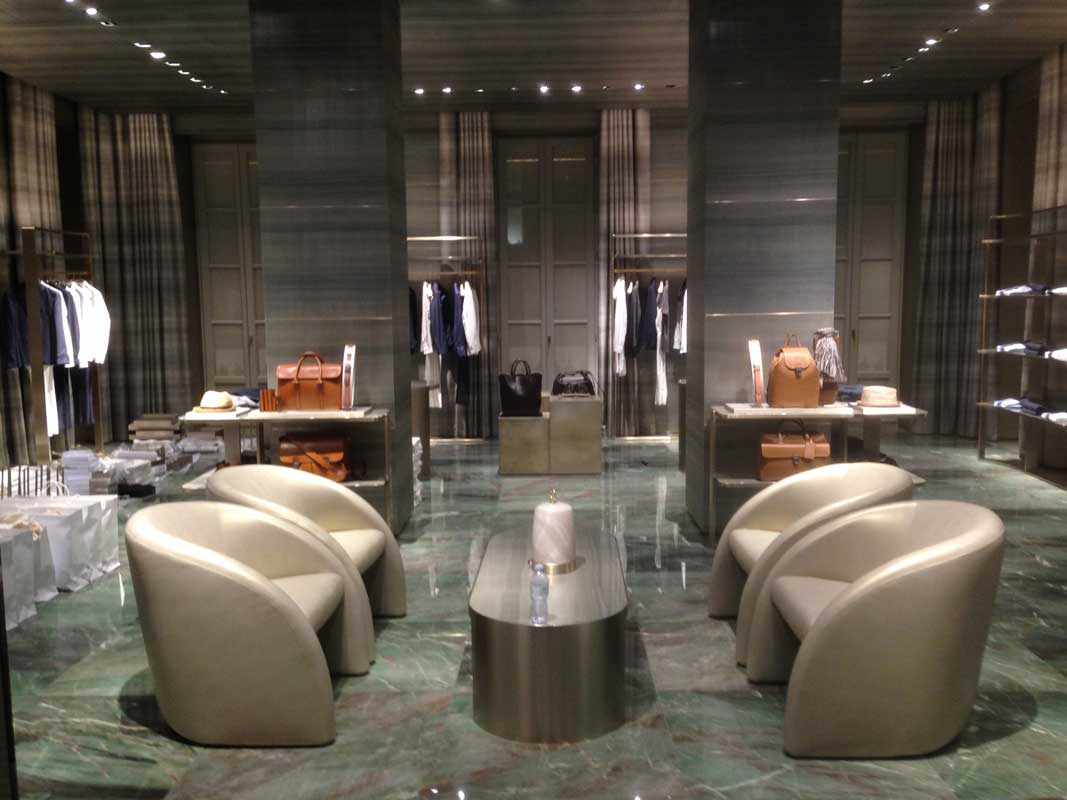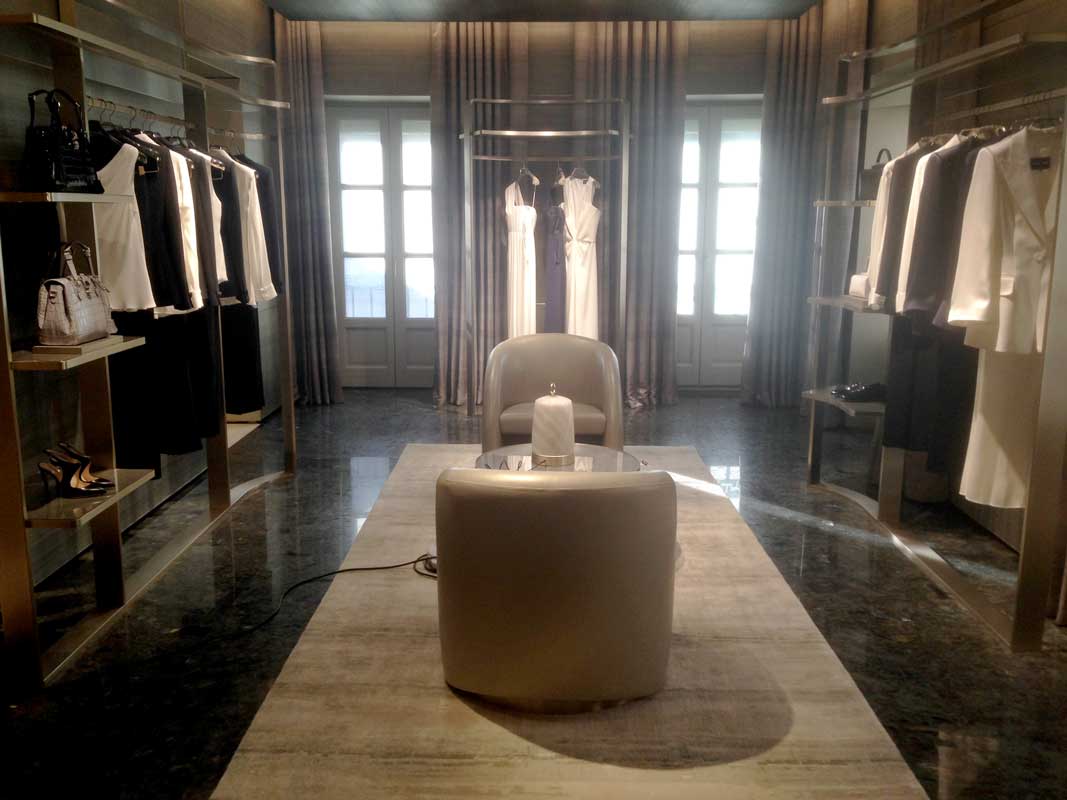 Construction Photo Gallery