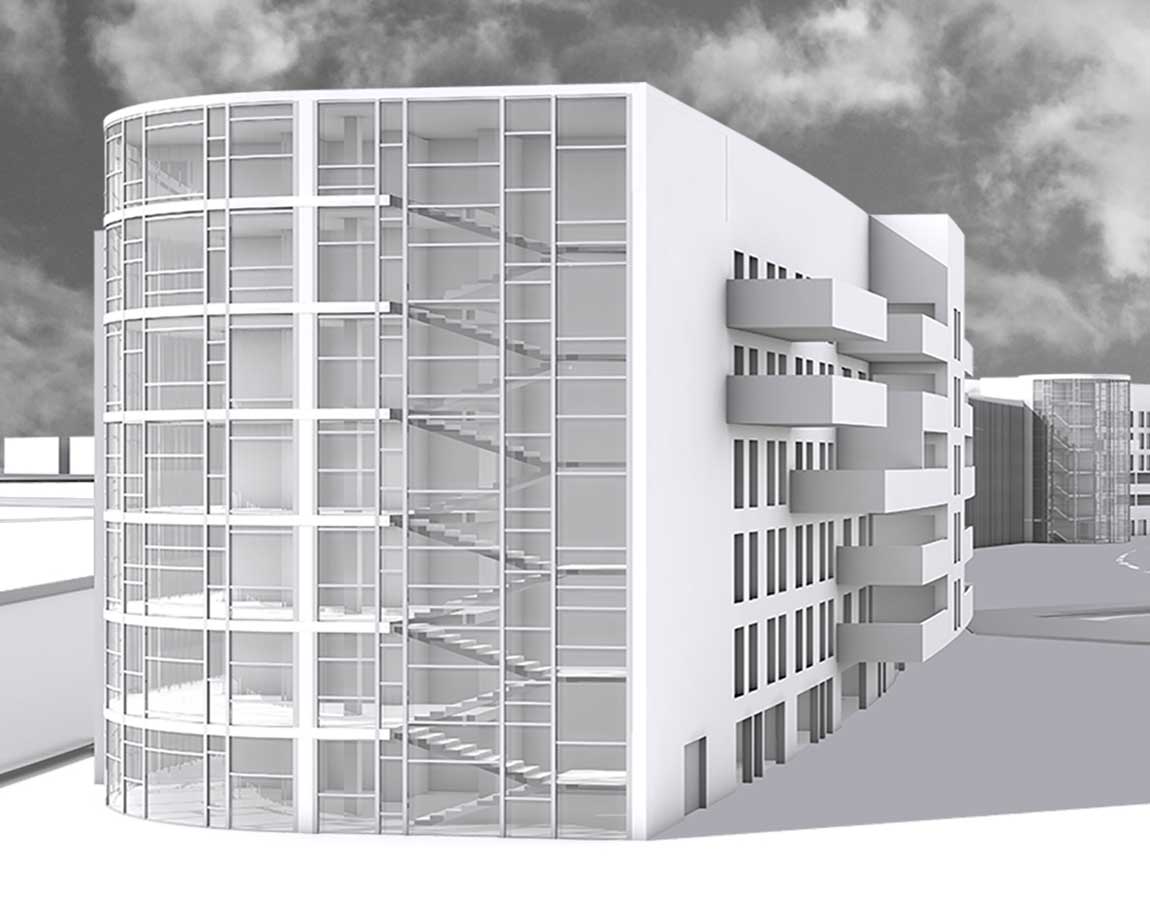 Master Thesis
Promoter: University of Rome, University of Cambridge
Location: Cambridge, UK
Role: Designer
Tipology: Urban Planning Research
Year: 2010
Tasks: Design, Survey
Phase Involved: Design Development, Coordination
Programs: AutoCAD, Photoshop, InDesign, 3ds Max
The project was developed for the district of Southcambridgeshire, according to the guidelines of the plan area Northstowe. The idea underpinning the project is the relationship between man and the environment, as nature intended. The creation of a livable city with attention to human needs but in balance with the capacity of the local environment.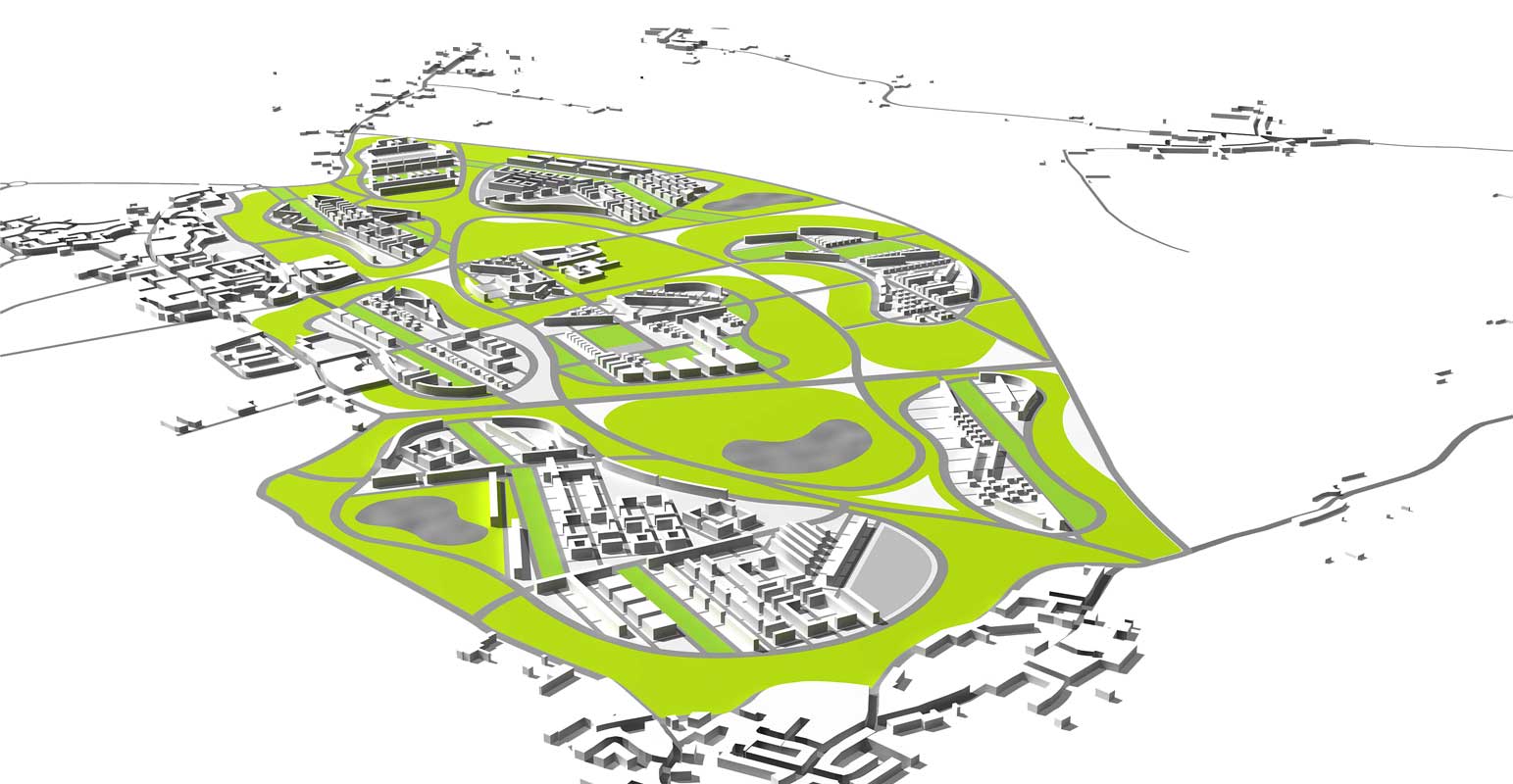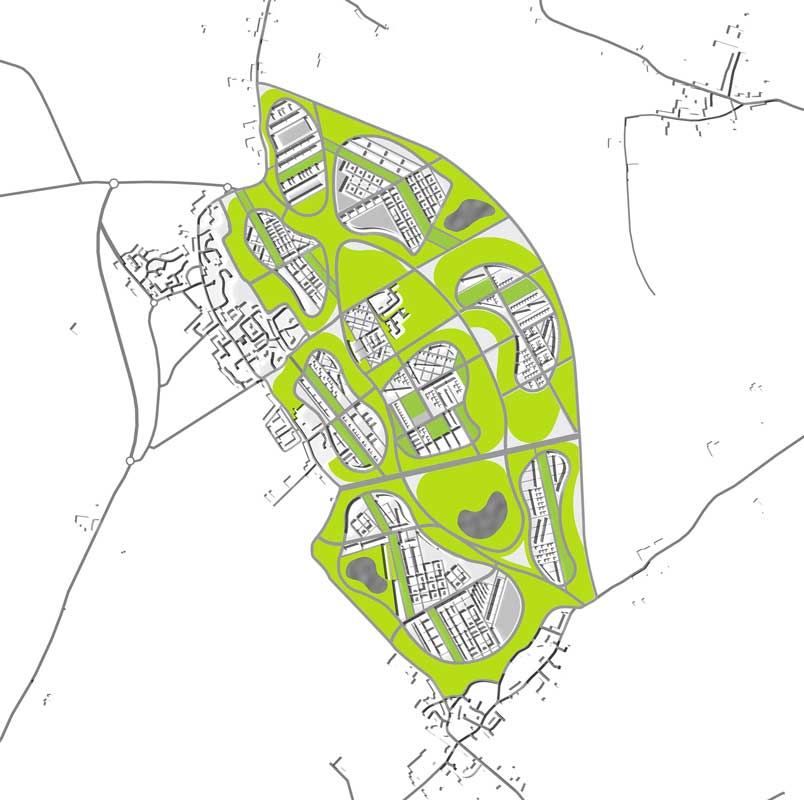 The design originated to recall the idea of a biologic cell as a start of life. Like a biological organism, here the 'cells' are conceived of as a microareas that compose the city and bring it to life. Every microareas produce its own green energy that is continuously shared with the others areas in a closed loop system that avoids loss and waste in its supply.

There is continuous reference to the English tradition of the crescent, and curves as a natural form.  You see this represented the shape of the plant road and the layout of the city, but reoccurring in the curved shape of the buildings.